Planned Giving to the Ostego Bay Foundation Inc.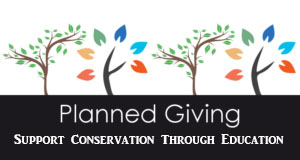 Planned giving is also referred to as gift planning or legacy giving. It enables philanthropic individuals to make larger gifts to charitable organizations than they could make from ordinary income.
Some planned gifts provide life-long income to donor. Other gift plans use estate and tax planning to provide for charity and heirs in ways that maximize the gift and/or minimize its impact on the donors estate.
Thus, by definition, a planned gift is any major gift, made in lifetime or at death as part of a donors overall financial and/or estate planning. These include gifts of equity, life insurance, real estate, personal property, or cash.
By contrast, gifts to the annual fund or for membership dues are made from a donors discretionary income, and while they may be budgeted for, they are not planned.
Whether a donor uses cash, appreciated securities/stock, real estate, artwork, partnership interests, personal property, life insurance, a retirement plan, etc., the benefits of funding a planned gift can make this type of charitable giving very attractive to both donor and charity. Planned gifts are a critical component in philanthropy.
There are many avenues for tax-deductible donations to the Marine Science Center. From a simple one-time gift, to a multi-year pledge, to planned giving included in your will, your generosity will make a lasting impact. Please contact Joanne Semmer, President, (239) 765-8101 info@ostegobay.org to discuss how you can help ensure the Marine Science Center will continue to be a valuable asset to our Fort Myers Beach community for many years to come.